HARVESTING THE SUN
Our vision of Marmalade Grove is a paradise with a purpose. As proud participants of California's citrus heritage and legacy, we elevate the art of citrus farming by listening to this land and those who look after it, growing our treasured fruit sustainably while contributing to the local community.
In the sun-drenched valley of Ojai in California is Marmalade Grove, our little piece of Eden. In this land of beauty, pleasure and romance our citrus orchards grow heavy with nature's delights, the fruits of paradise.

Our Tango tangerines, Pixies, Meyer lemons, Ruby Valencia and Cara Caras thrive in the splendor of the Californian sun, plump and bursting with flavor. A traveling feast carefully picked by loving hands and delivered from paradise for you to feast in sensuous delight.

Each fruit in our harvest comes with a gift, a sensorial invitation to ground yourself in the present.

Take a moment to awaken your senses. Experience the inviting weight of the tangerine in your hand, the way its skin gives as it's gently peeled, the sharp zesty scent that remains on the tips of your fingers, the soft fruit inside your mouth as it bursts with flavor.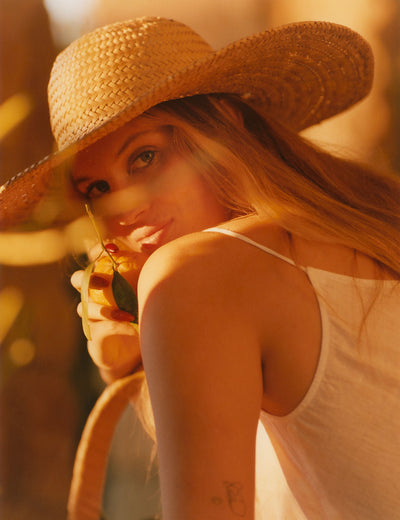 01
take a moment to awaken your senses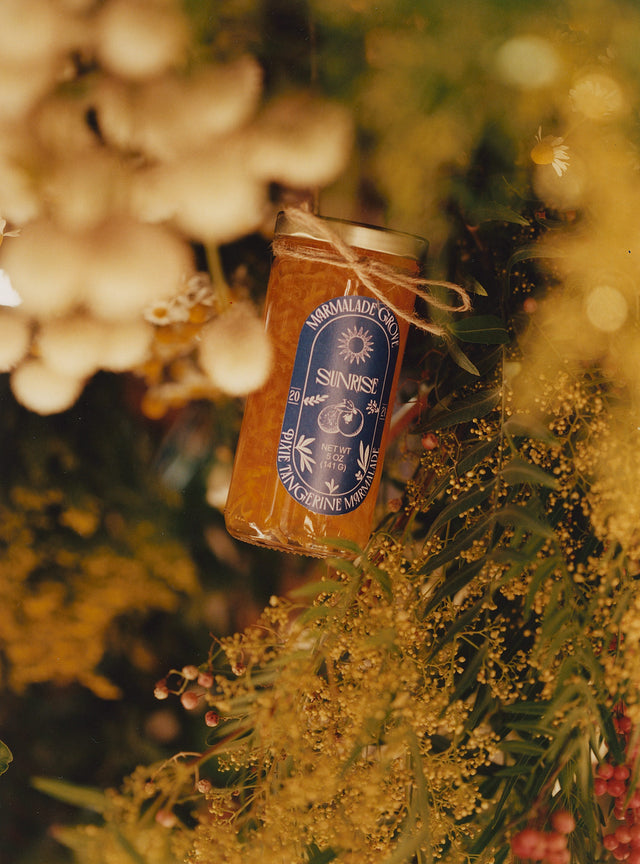 Bright, fragrant, refreshing, and seductively juicy, our fruits from paradise are much more than sensorial gifts of pleasure and presence.
Citrus fruits pack powerful health benefits celebrated since ancient times. Rich in Vitamin C and fiber, they are known to improve skin health, reduce inflammation, and help prevent conditions like diabetes, cancer, and neurological diseases.

In other words, eating citrus makes you glow inside and out. Make citrus a part of living a life of abundance, pleasure and health with Marmalade Grove.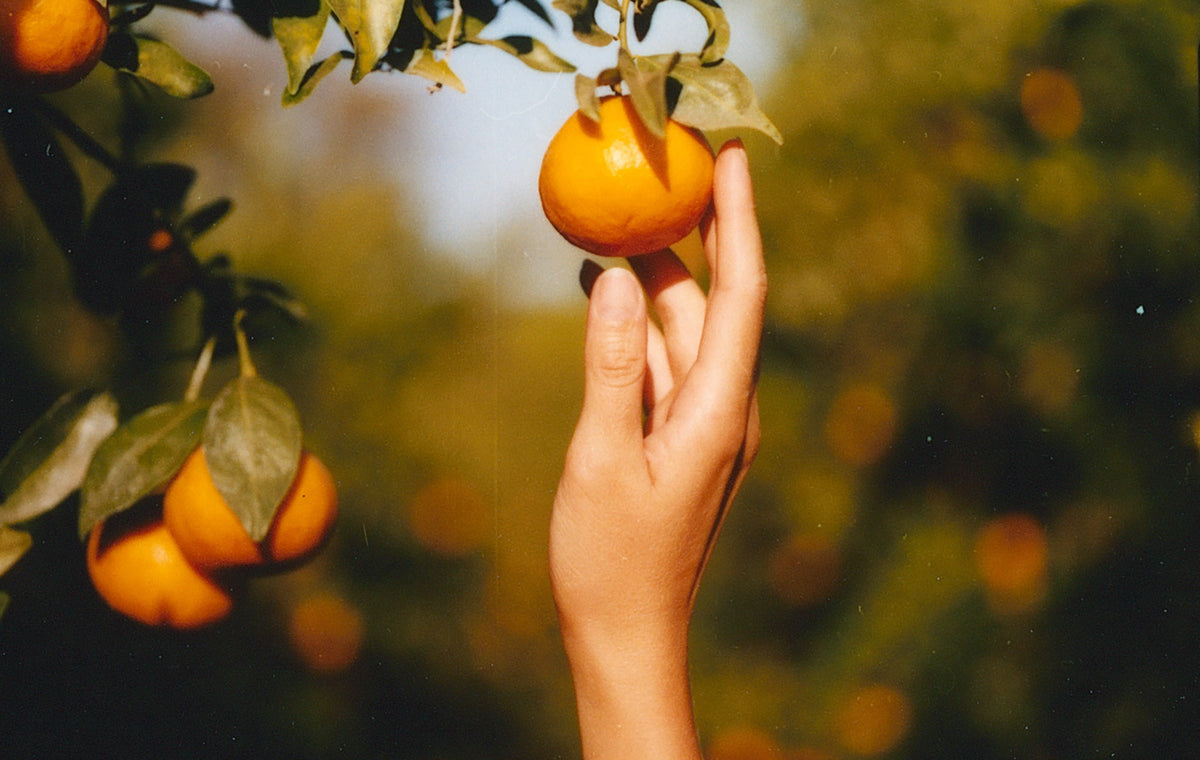 03
touch me, peel me, eat me
Our fruit is an ode to life and its simple pleasures. Here is where you can find paradise. A paradise that moves with you... Stay here. Stay present.

Feast your eyes on this bright little tangerine sun. Feel its inviting weight in your hand, ready to burst. The easy way the soft skin gives as it's gently peeled. The sharp zesty scent rushes towards your nose, its memory remaining on the tips of your fingers. Your mouth waters with anticipation. Your lips part to receive this juicy blessing. The fruit's soft flesh explodes with passionate flavor, its sharp sweet tang rushing to your mouth, your tongue thoroughly seduced. Exhale. Smile. Breathe. This is just the first piece of many, my friend. Dig in.

Welcome to paradise.
SERVING SUNSHINE
Delight in our sweet and tangy marmalade, exclusively handmade with fresh Ojai Pixie Tangerines from Marmalade Grove. Grown under the Californian sun, our thousand little suns taste bright with every bite. 
SHOP MARMALADE